Profit, net of tax and dividends to preferred shareholders, divided by the total amount of ordinary shares outstanding. In the US, companies report basic earnings per share (which does not include stock options, warrants and convertibles), and fully diluted earnings per share (which does).
Most income statements include a calculation of earnings per share. This calculation tells you how much money shareholders would receive for each share of stock they own if the company distributed all of its net income for the period. In reality, however, companies would not distribute all of their earnings. Usually they reinvest them in the business.
It is possible to view a calculation of a company's earnings per share by clicking on the hyperlinked company's name in an FT story about them. Or you can find the same information by visiting the FT's markets data section.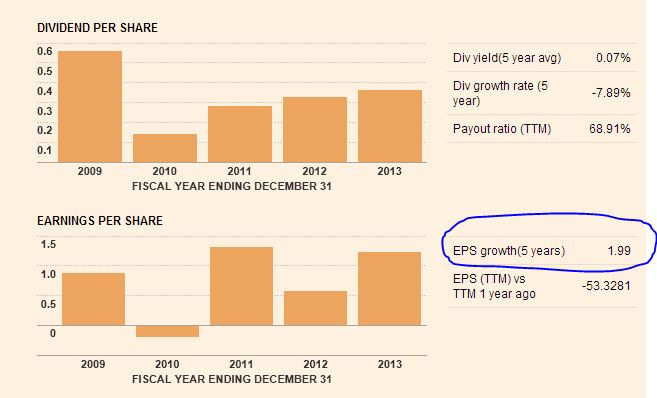 Earnings per share EPS in the news
In May 2014 an FT columnist reported on the shrinking S&P 500. Net issuance of US stock had been negative for 46 months as companies bought back stock. This was welcomed by shareholders. Buybacks reduce the amount of stock in issue. This boosts earnings per share by reducing the number of shares and acts as a prop to the market. The ever rising value of the S&P, and the ever shrinking number of shares held in the companies it represents, are linked phenomena. But the phenomenon was criticised by politicians who would have preferred companies to invest rather than spend their money on buybacks.